Navigation
Kategorien
MENU
PROTECTING YOUR DATA
Safety
– Design-For-Trust by Fainin
Worried about your item? We fully understand! That's why we designed Fainin for trust.
Insurance up to 15'000 €
100 % verified users
fully documented rental workflow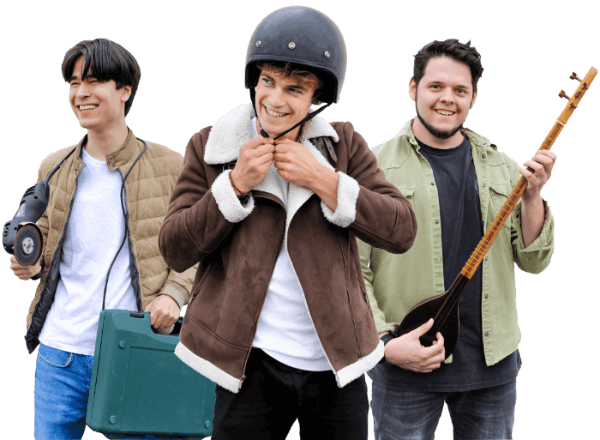 Get news from the Fainin-Family
Our goal
–The most secure sharing community
We want our world to be a social and sustainable place, where people share and trust each other collectively. Therefore, we offer the opportunity to individually benefit through win-win-situations in the Fainin-Family. Together, we can establish the most secure sharing community.
#SharingIsTheNewOwning

Are you in?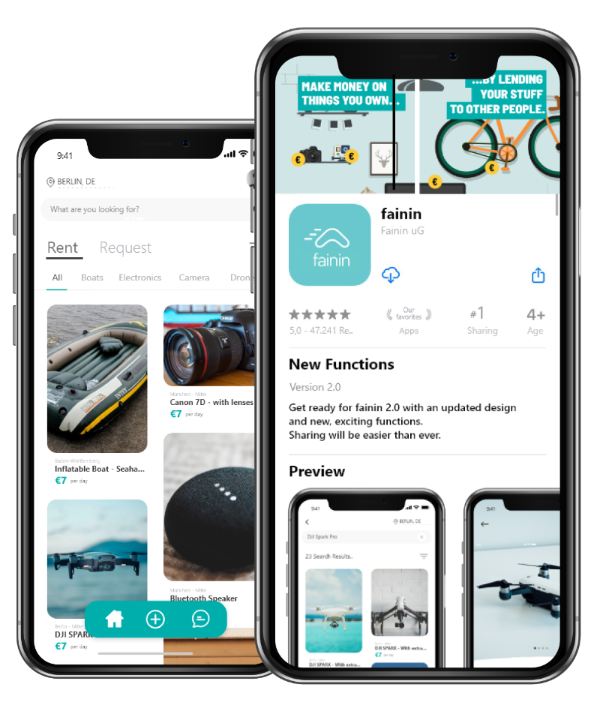 Get Fainin as an application
For iOS and Android
COMING SOON
Fainin's new App enables everybody to start trustworthy lending- and renting-transactions. Follow Fainin's social media channels to get access as early as possible.
Are you ready?
Any stuff
collecting dust?
Make money while sharing!
Blog
Let's talk about the sharing economy
Would you like to contribute to sustainability, social closeness or the sharing economy? Let us know on Fainin's social media channels or directly via mail contact@fainin.com.
Business
Dein Fainin-Team | 09.08.2021
Was ist Fainins Motto? #TeilenIstDasNeueHaben
Langfristig wollen wir mit der App nachhaltigen Konsum etablieren, indem wir eine sichere Möglichkeit zum Teilen bieten. Dadurch wollen wir unsere Welt zu einem besseren Ort machen.
Read more
Featured products
The best products in your area